There is so much to explore and discover around the Fischerwirt!
A spot of tranquil beauty
A place of calm to admire nature's beauty
The Gragger gorge and cascades are one of the most beloved destinations in the Zirbitzkogel/Grebenzen National Park. The Kneipp facility in Mühldorf is the start point of a refreshing hike through the romantic Gragger gorge. The thundering cascades of the mountain stream will guide you to the waterfall and onto Zeutschach.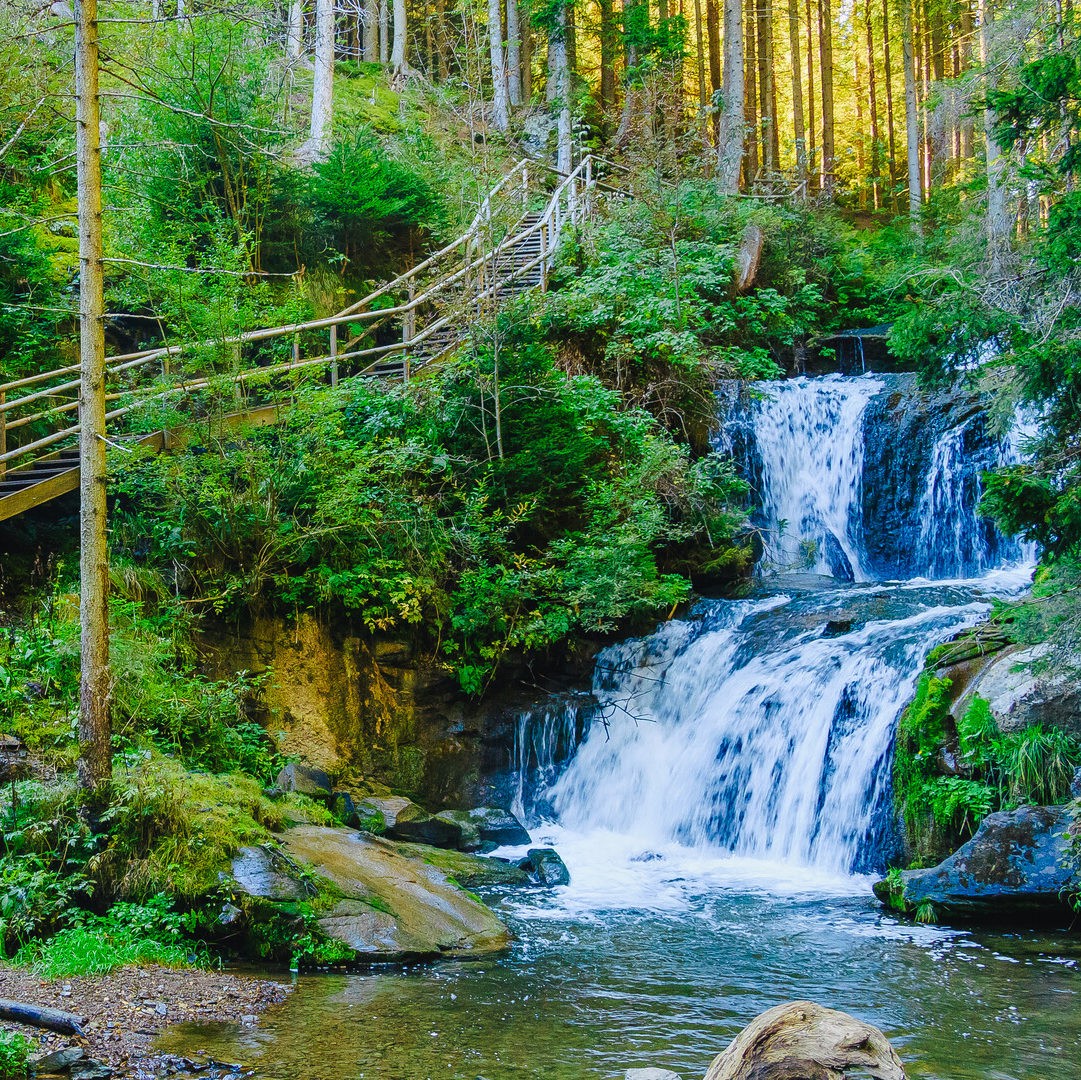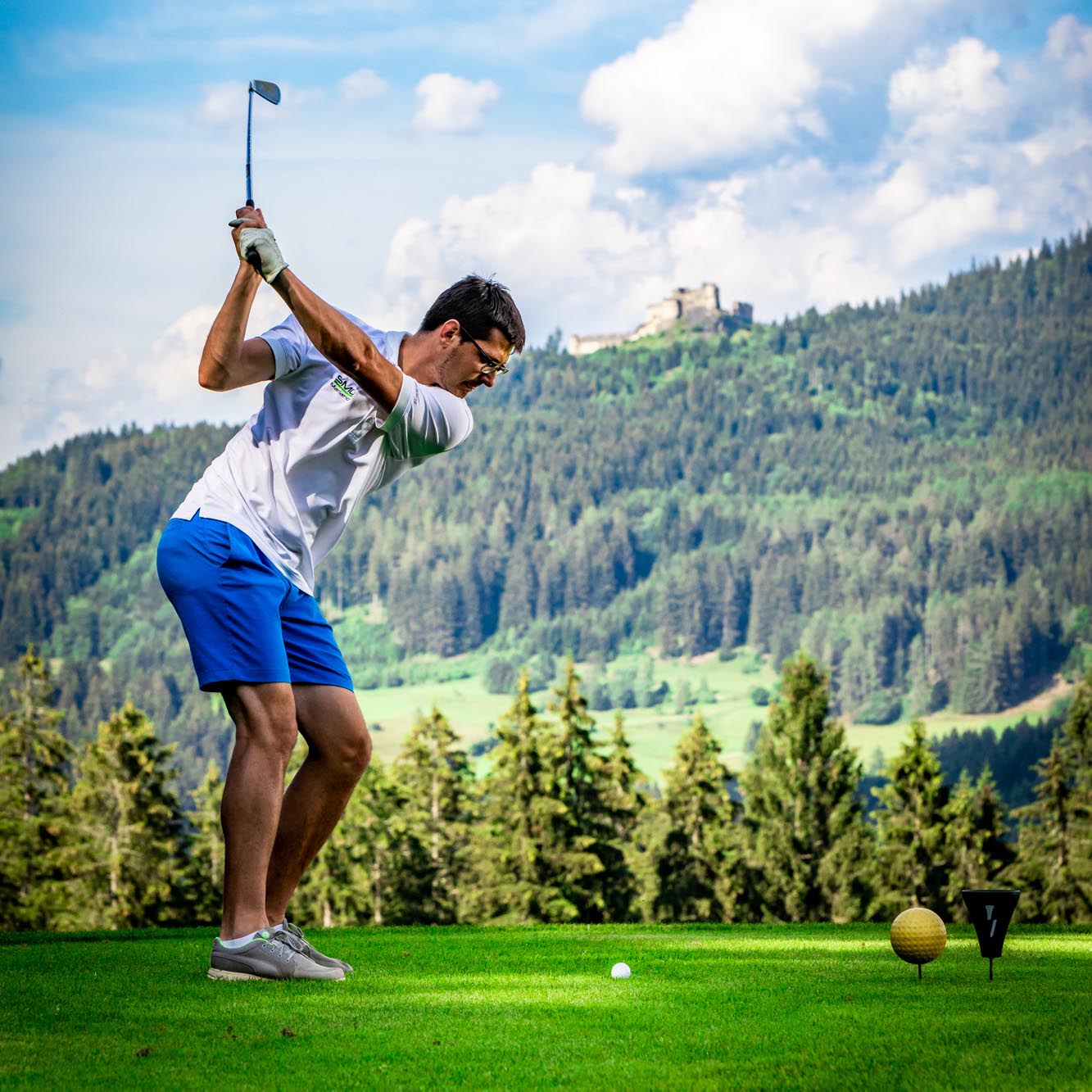 Golf Club Mariahof & Golf Club Kreischberg
There are 6 golf courses within a few kilometres of us for you to scratch the itch
Der naheliegendste Platz ist quasi vor der Haustüre. In 5min Fahrzeit sind Sie am Golfplatz in Mariahof. Der Golfplatz am Fuße des Kreischbergs in St. Georgen rundet das Angebot im Bezirk ab. Weiters in unter 45min erreichbar: Golfclub Längsee, Golfclub Murtal, Golfclub Seltenheim und der Golfclub Lungau.
Petting Zoo and Forest Adventure Playground
Around the Fischerwirt there is lots for young explorers to discover
From donkeys to ducks and goats. During their stay, our young guests are welcome to meet the animals, run wild in the playground or simply enjoy discovering the forest. As carefree as it used to be.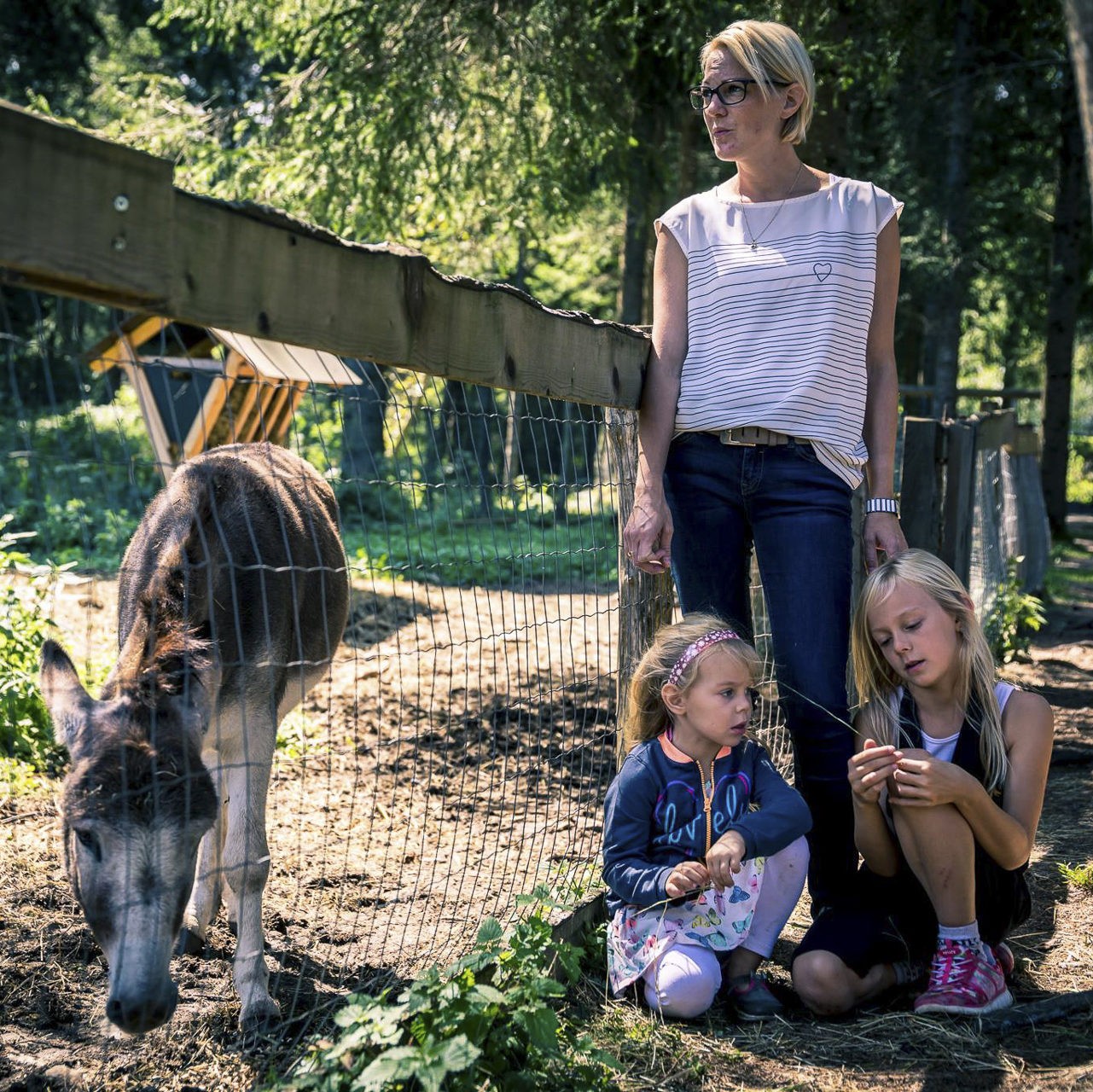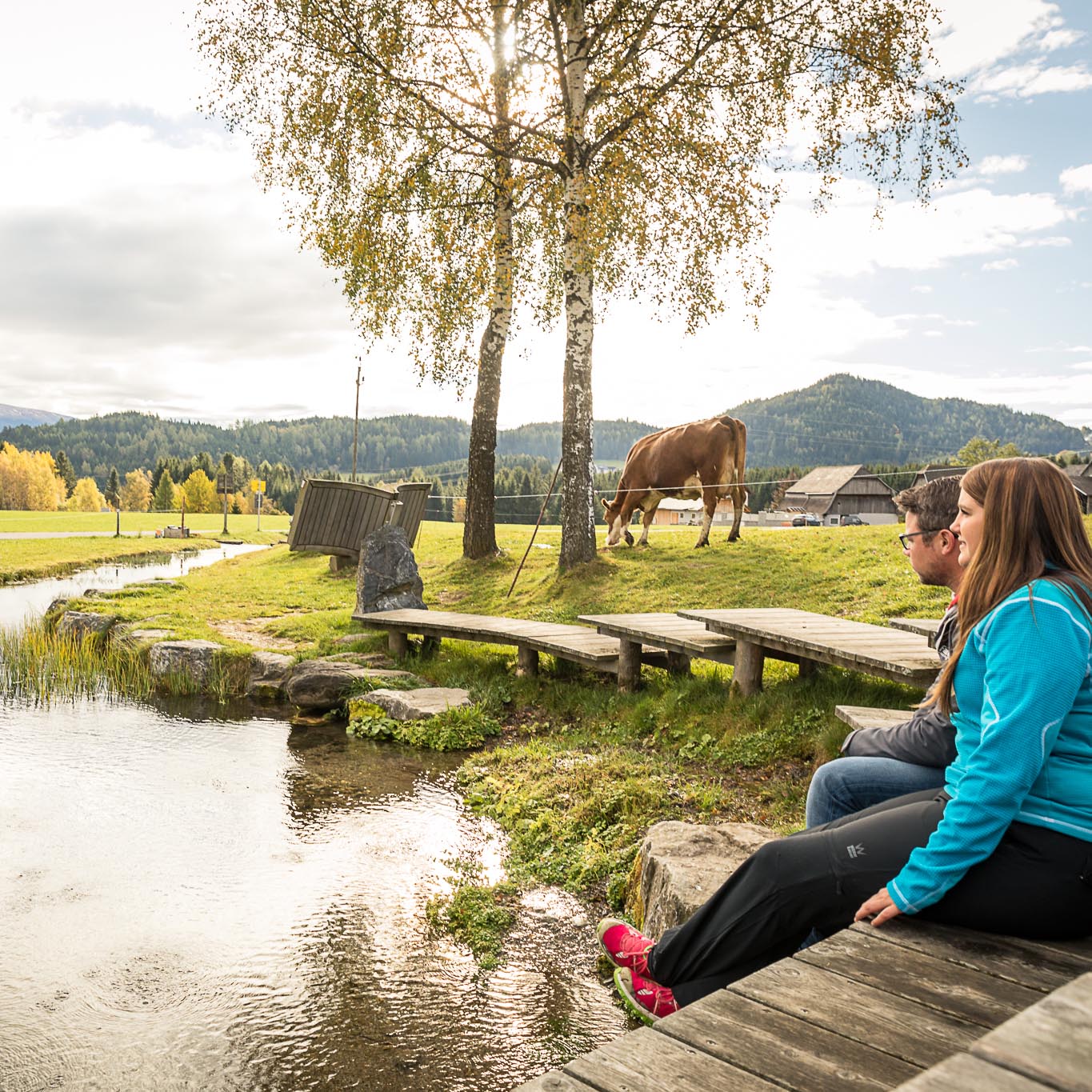 Every second, 90-120 litres of pure, oxygen-rich water gushes out of the ground here.
In many places you can see thousands of rising bubbles bursting on the surface of the water. These pearls of oxygen create a rich, hydrated climate. The Zeutschauch wellspring is a karstic spring, exactly like the one in Pöllau, and they are connected to each other below ground. The spring is so bountiful that its daily output could provide for 72,000 people or a full town of 7,000 complete with shops and factories.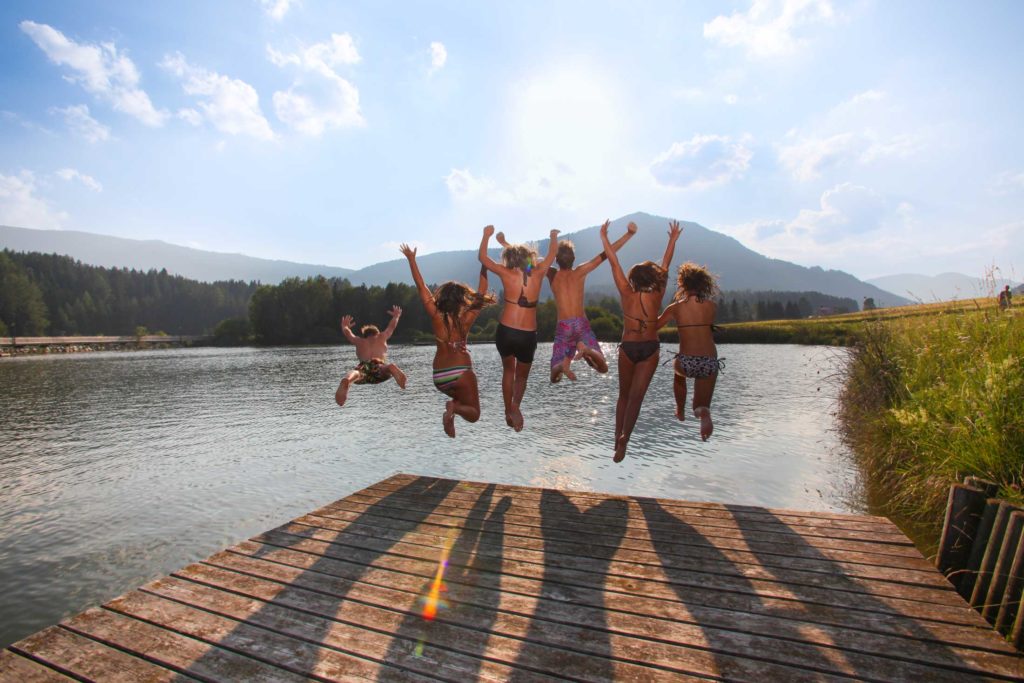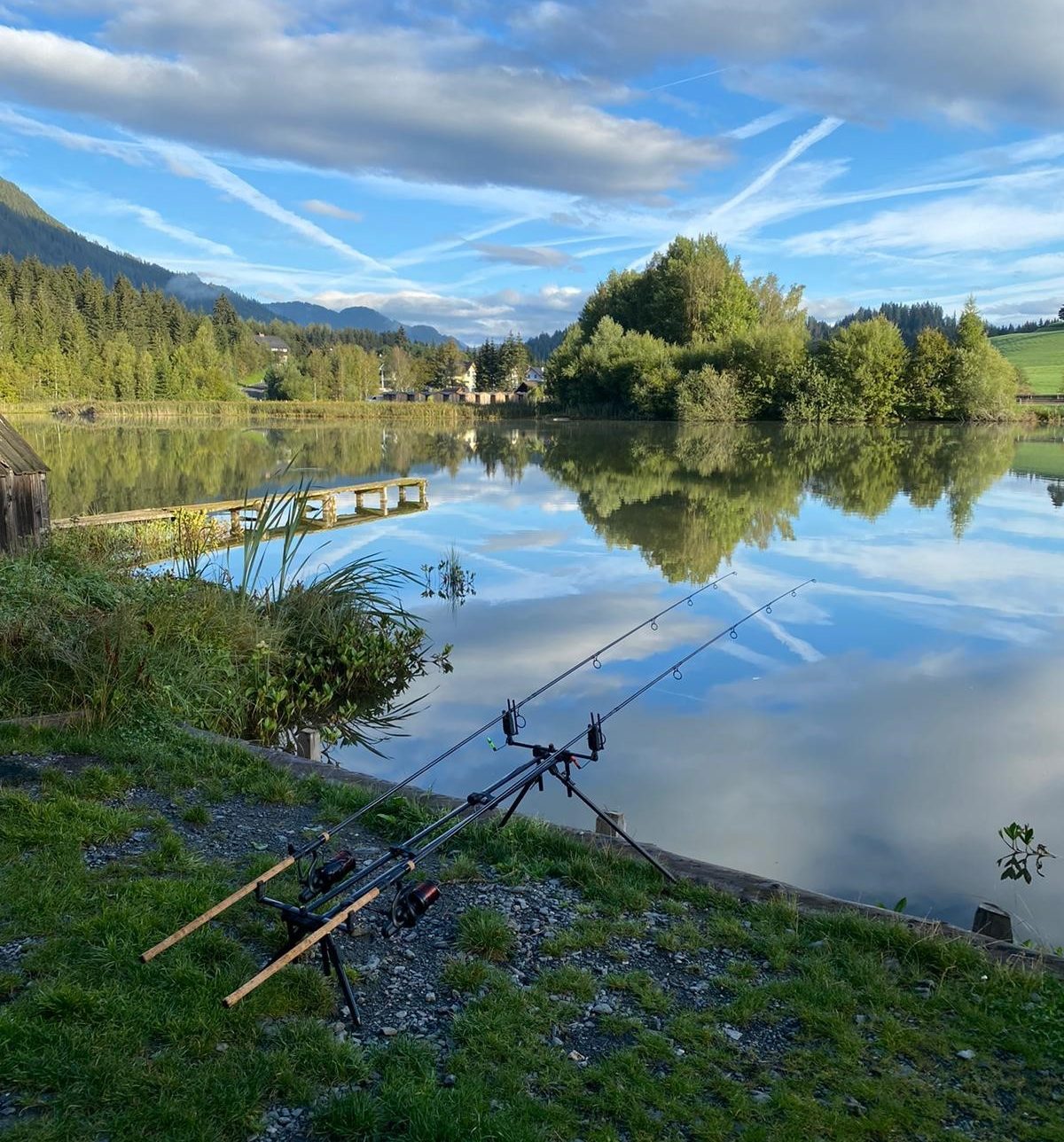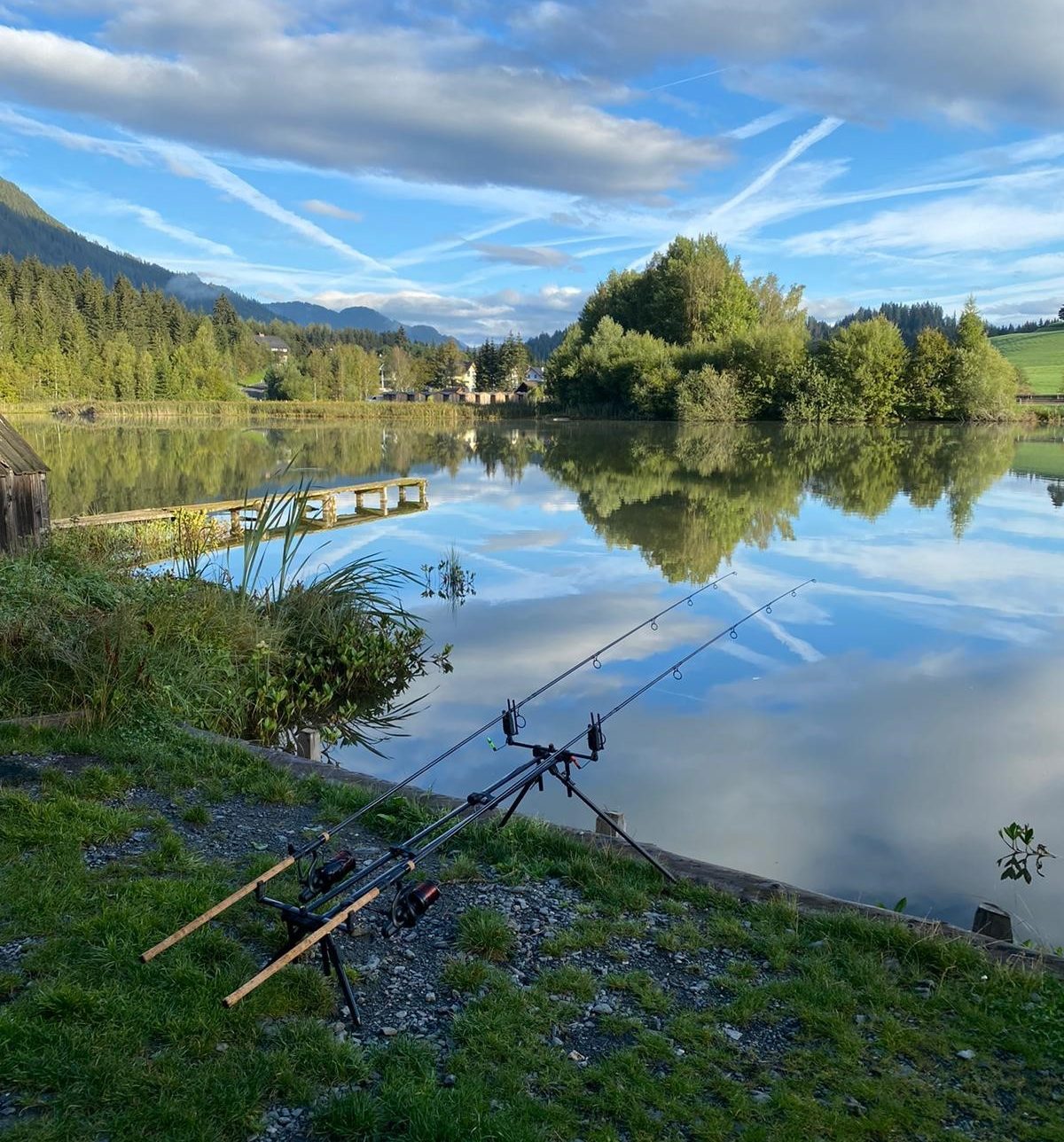 Nestled in the rolling hills, the two Graslupp ponds are a paradise for those seeking rest and relaxation. One pond is rich with fish, the other perfect for a quick dip or a game of beach volleyball.
Swimming pond:
The Grasluppteich is the perfect spot to cool off with a swim. Numerous jetties, an island and a beautiful sunbathing lawn are a great way to soak up the rays, while for the more active amongst you there is a beach volleyball court.
Tip: You can find a different way to cool off with a famous giant ice cream sundae at the Fischerwirt Inn.
Fishing pond:
The Styrian sturgeon haven - season runs from April till the end of October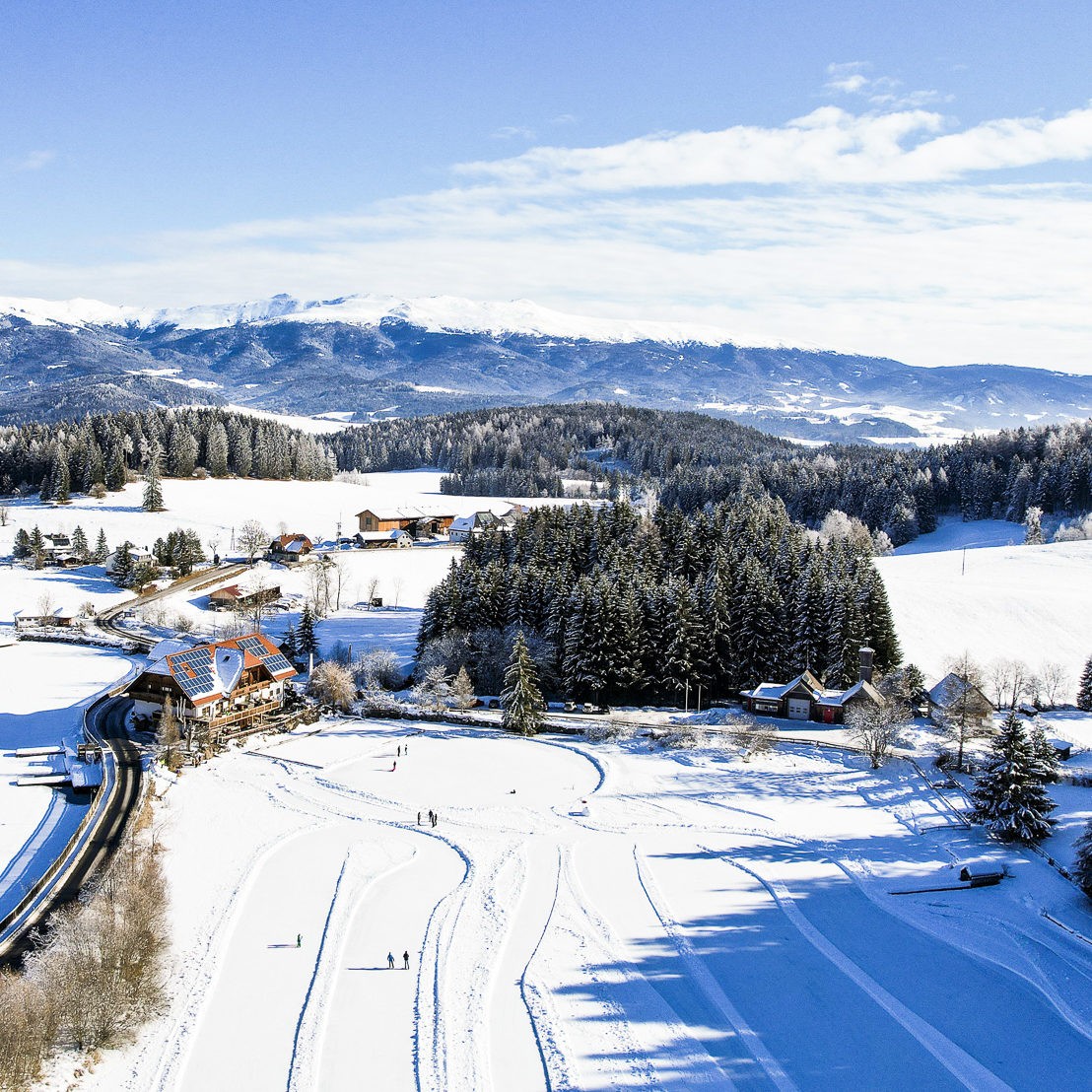 Ice Skating on Grasluppteich
Every year our team strives to create the perfect surface for skating joy. 
The best thing about having a large area of 3.6 hectares is that, in winter, you don't have to turn around after skating a few metres. Making loops and pathways allows us to make use of the whole pond. For the really sporty, we've also got hockey nets. Get your sticks out and game on! 
Skifahren auf der Grebenzen
Das Skivergnügen für die ganze Familie.
Nur wenige Minuten entfernt befindet sich das Skigebiet Grebenzen. Hier erwartet Sie ab Dezember 2022 die neue 10er- Gondel Grebenzehn. Das Skigebiet bietet mit Kinderland, Skischule, Skitouren, Rodelbahn, Trainingspisten und Skirennen Skivergnügen für Groß und Klein.