Our 5 holiday apartments have room for 2 to 6 people. 
It's important to take the time to sleep, rest and relax. We guarantee a very special holiday, whether you're a family, an angler, on the search for adventure, or just looking for some peace and quiet.
Our facilities offer high-level comfort combined with welcoming service that will cater to your every need. Our inn is located in an ideal, peaceful spot - the perfect place to kick back, relax, and leave the stresses of everyday life behind you.
There's always room for improvement
Continual renewal is extremely important to us and is an essential part of our service. 
For this reason, we are renovating our holiday apartments in Autumn 2022. We kindly ask for your patience and understanding until the new photos are ready.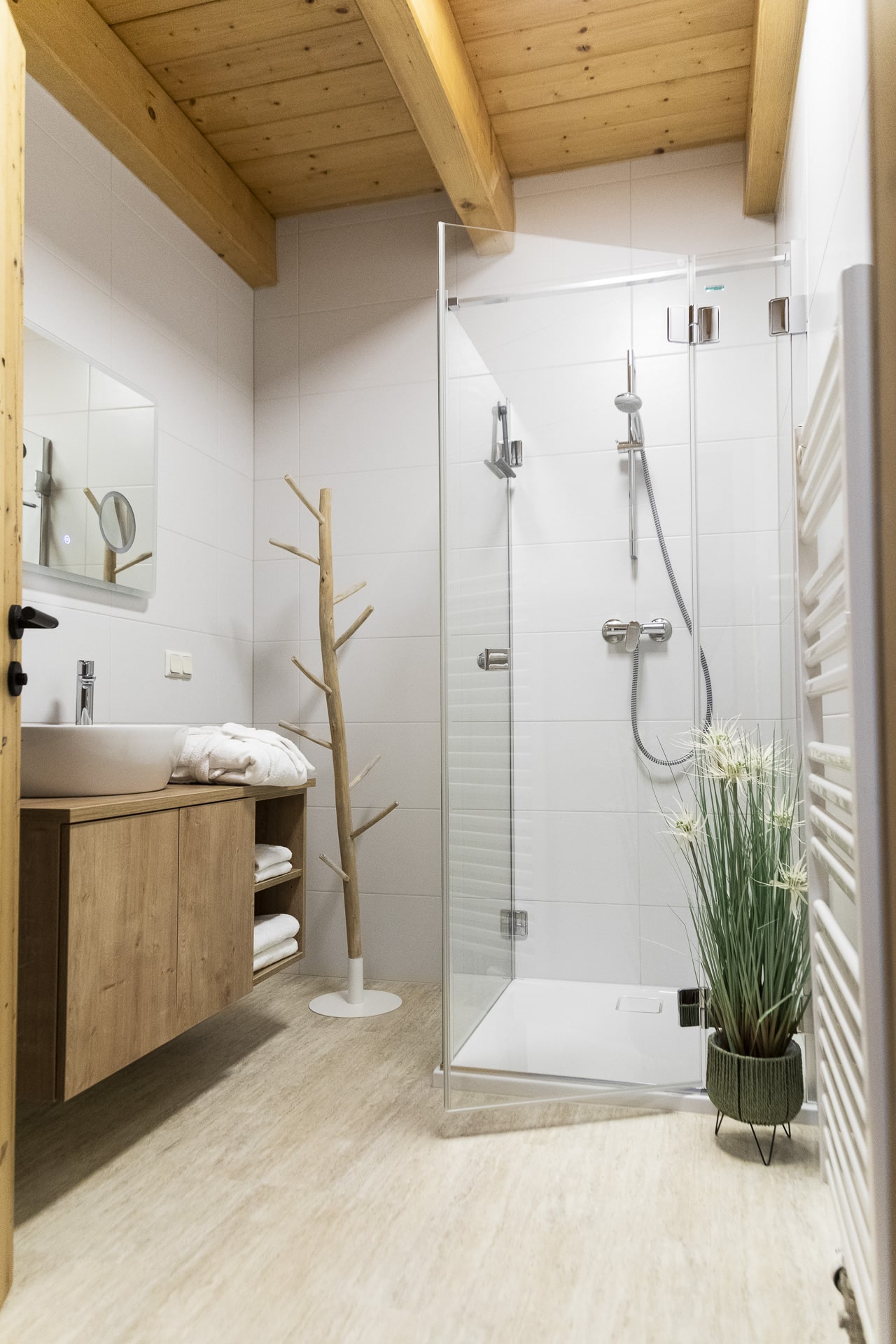 Wohltuende Auszeit genießen.
Get out of the sauna and take advantage of the chill-out area. It's the kind of rest and relaxation you could only dream of, whether you're alone or with company.